Unlike a Good Neighbor...
Posted by Steve Nader on Wednesday, July 12, 2023 at 3:17:41 PM
By Steve Nader / July 12, 2023
Comment
How Insurers are Constricting Home Owner Policies in California

Some major insurance companies have been pausing, stopping, or limiting new home insurance policies in California over the last year. Allstate started late last year with a pause in new policies then a full stop this May and State Farm announced no new policies in the state in May. Now Farmers is planning to limit new policies in California to their original planned estimates rather than increasing new policies to make up for the gap in the market. While there are over 100 companies serving the market, having some of the top insurers pull back is causing concern. Any home purchased with a mortgage is required by law to have insurance. And even if you own your home free and clear, insurance is important to protect you from total loss in the event of a catastrophe.
WHY IS IT HAPPENING?
Insurance companies are citing multiple reasons including severe weather events (particularly wildfires), increases in rebuilding costs for materials and labor, and record breaking inflation which are all cutting into their profits.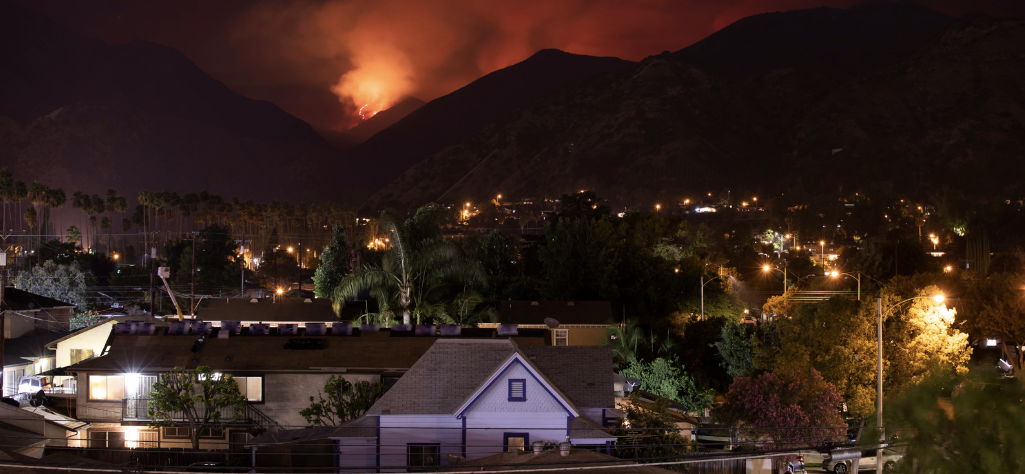 Also, due to prop 103 passed in 1988, insurance rates are regulated by the state of California in order to prevent exploitation and massive rate hikes by insurance companies. This often means long delays when companies want to raise rates to cover their losses. Increased damage from wildfires and flooding has partially caused this pullback in the largest market in the nation for insurance and the 4th largest in the world, so the state is under intense scrutiny as cities, states, and nations grapple with what to do about climate change and increasingly extreme weather.
HOW SERIOUS IS IT?
State Farm and Farmers are the #1 and #2 home insurance providers in the state. Allstate is #6. So a large proportion of home owners and buyers could be affected by these decisions.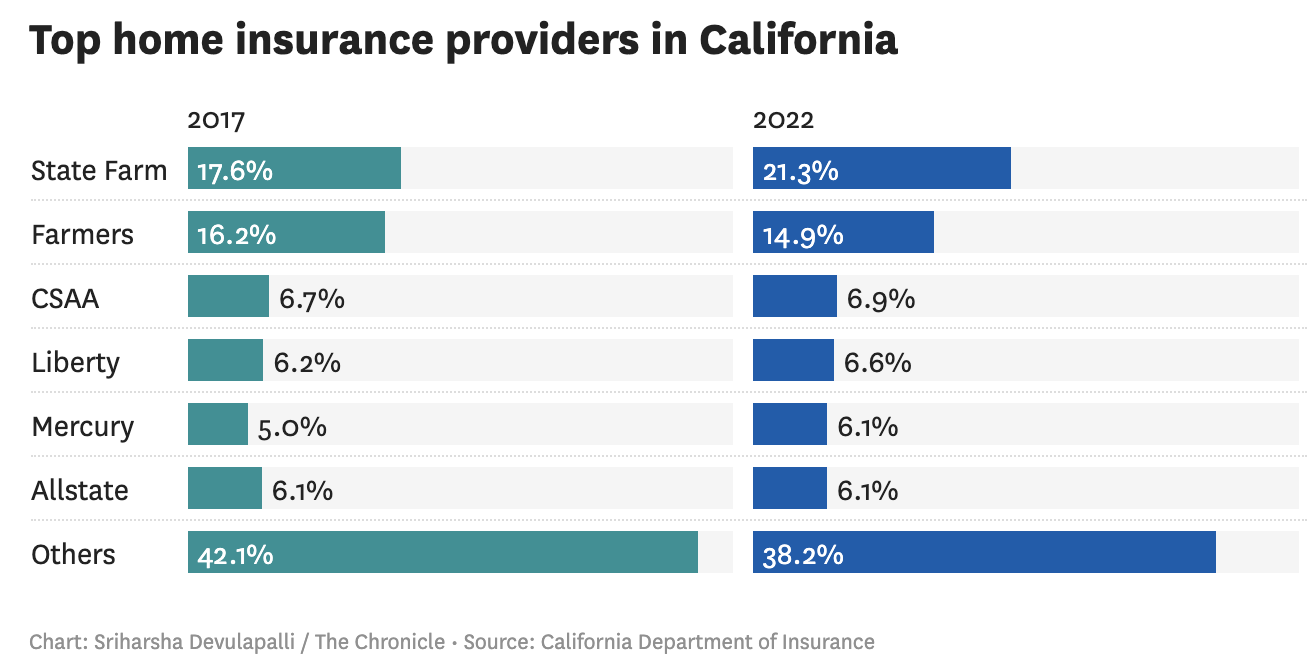 The state of California is working with the insurance companies to address and ameliorate the problem and will be holding a workshop later this year, so we will have to wait and see what happens. In general, fewer policies being available spreads the overall risk around less, and can lead to increased premiums, rates, and even cancellations of policies.
WHO IS MOST AFFECTED?
Multi-million dollar homes in high risk areas are the most pressing area of concern for insurance companies. In some instances, for example high value vineyards in Napa, multiple insurance companies are banding together to minimize their individual risk in case of catastrophic events. Rural and unprotected areas are also at high risk, and can be difficult to insure. But in some cases, companies are simply assigning risk by zip codes, which can include many properties that have normal risk levels and raising their rates to balance out their neighbors. In areas of highest risk, California offers the Fair Access to Insurance Requirements (FAIR) plan, which will provide temporary insurance as a last resort but at a much higher price. Since 2018, home policies through the FAIR plan have almost doubled.
WHAT DOES THIS MEAN FOR HOME OWNERS AND BUYERS?
Overall, rates and premiums are on the rise. Premiums have jumped by 23% from 2017-2021, and are likely to continue to increase.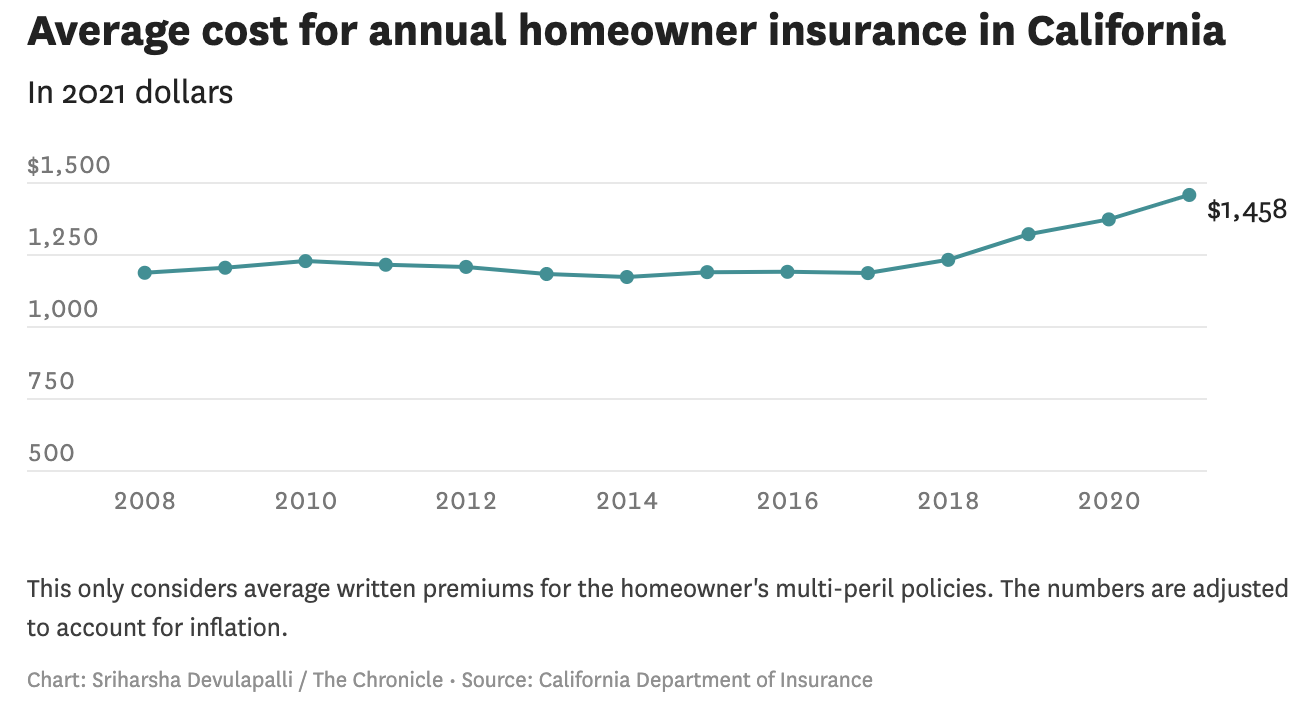 If you're planning to buy a home, you need to know what is in store in the home insurance market. This is particularly important if you are in an area at high risk for wildfires or flooding. There are some rewards for homeowners who take steps to harden their properties and land against wildfires. You can shop around to see what options are available from different insurers. You can even get pre-approved for insurance to avoid the possibility of not being able to close escrow due to lack of insurance. But the most important thing you can do to protect yourself is to make sure you are consulting an expert realtor who knows the current market situation and can guide and advise you along the way.
Sources: Articles from the Los Angeles Times, San Francisco Chronicle, and North Bay Business Journal